The following is an excerpt from our solution brief, Drone-based Aerial Intelligence in Precision Agriculture, where we explore how drone-based technology is transforming the agricultural industry. Download the solution brief to learn how you can create and deploy a drone platform to achieve new levels of accuracy and efficiency in collecting, processing, and actioning farming data.
Back in 2010, PrecisionHawk started as an agricultural business, flying drones over vineyards to keep pests away. Now, nearly a decade later, strengthening agriculture operations remains a key aspect of our business.
We've seen smart farming become a fast-growing global market. In fact, it's expected to reach at least $13.5 billion by 2023. At the center of this growing modernization movement are farmers with decades of farming knowledge who find themselves at a crossroad. Should they rely on practices that, though proven, leave potential profits in the field? Or embrace new technology that promises greater yields and efficiencies, but might seem unnecessary, time-consuming to learn, and daunting to adopt?
"What's needed is a simple solution for collecting and analyzing data," said Bobby Vick, Director of Agriculture at PrecisionHawk. "The answer is our drone-based aerial intelligence platform, which gives agriculture professionals greater access to data about their farming assets and day-to-day operations."
Agriculture professionals are seeing meaningful results in deploying a drone-based solution:
Greater insights into their farming assets and livestock, with more accurate and consistent data
Significant reduction in scouting and measuring costs, making it more scalable and repeatable
More time-efficient operations, enabling decision-making in days instead of weeks
Greater crop yields with fewer inputs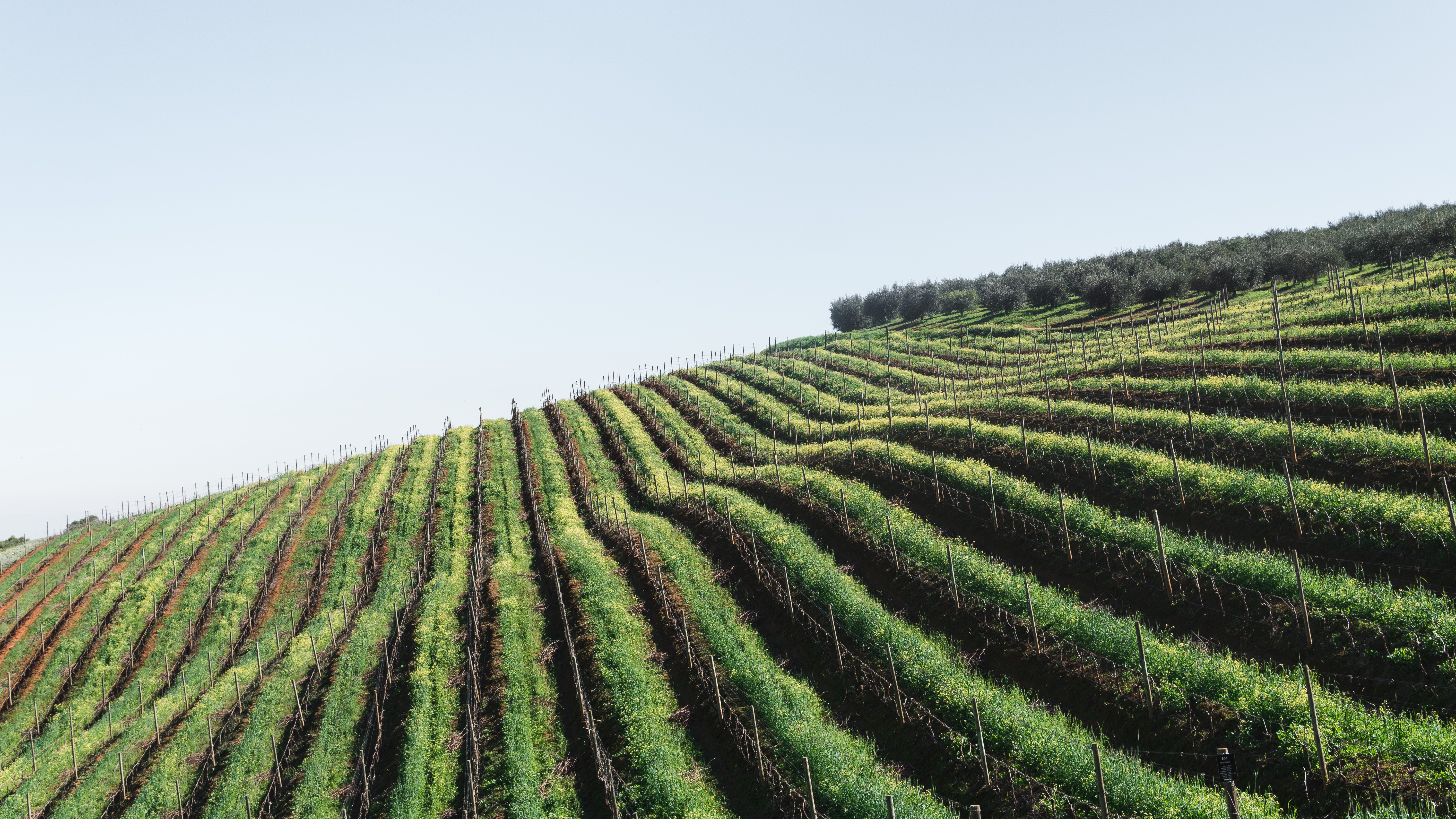 The discovery and collection of data
With our drone-based platform, we're able to strengthen every step of the data value chain, starting with the discovery phase.
From proof-of-concept to global scale, our consultants can assist agriculture professionals in defining a comprehensive strategy, not just a point solution with the following process:
We learn what they aim to measure, identifying data to be collected or project parameters to be tested.
We assist them in developing processes and safety systems, fit for single family farms or a multi-national agriculture enterprises.
Once we've established a plan, we can move on to the data collection phase. To execute missions, drone operators use our flight software, PrecisionFlight. The system's intelligent flight planning enables operators to quickly and easily deploy autonomous missions that are safe and comply with regulations. Using drones, they're able to get a bird's eye view and can gather precise data on hundreds, if not thousands, of acres in a day.
Capturing field conditions at a single point in time is useful, but farmers gain greater insight by tracking trends over a given period. Using PrecisionFlight's repeatable flight plans, operators can capture multiple data sets, from separate missions, that precisely correlate.
A focused system of integrating data
Once agriculture professionals have collected data, they need a streamlined system for processing and analyzing it. That's where PrecisionAnalytics Agriculture, our cloud-based software, comes in.
On the PrecisionAnalytics Agriculture platform, a farmer can monitor crop health and yields, verify stand establishment, and run a myriad of other analytic reports, all at the click of a button:
Crops at a glance: Review the overall health of plants to surface issues such as over-fertilization, flooding, or disease.
Detailed views: View full-resolution imagery and zoom in on areal issues.
Instant precision plant count: Quantify the number of plants or livestock in an area.
Tree crown sizing: Delineate canopies for sizing larger plants, such as trees or vegetable crops.
Zonal and plot statistics: Shape analysis to the unique characteristics of a field by defining custom zones or creating automatic and custom-defined plots.
Generate prescription maps: Produce on-demand prescription maps that can be exported directly from the web interface into a farm management system.
Comparison view: View multiple datasets at a time to analyze trends in crop growth.
Multi-farm and -field management: Navigate all properties and associated data in a single, streamlined portal.
Shareable web links: Easily share data with customers to foster transparency and customer satisfaction. Customers can interact with the data.
PrecisionAnalytics Agriculture cuts out the guesswork so farmers can spend less time compiling and interpreting their data, and more time taking action with their data—like making changes to fertilizer amounts or harvesting schedules.
Report, integrate, action
Once PrecisionAnalytics Agriculture produces findings, it's time to take action. But how do companies turn their aerial data into action? And how do they integrate it with other systems? The solution: using the software's flexible reporting and integration features.
PrecisionAnalytics Agriculture allows agriculture professionals to quickly export files, reports, and maps. For example, they can download an orthomosaic at whatever resolution they choose; a shape or CSV file of their zonal or plot statistics; a plant health map; an elevation map; prescription reports; or PDF reports featuring map views with their selected vegetative indices, zoomed into areas of interest.
Our web interface also enables agriculture professionals to export data into farm management systems, giving them the capability to automatically turn data into action. They can then deliver prescription files into automated fertilizer and irrigation systems. Or blend aerial intelligence with other field statistics to forecast yield.
Ultimately, they own their data—and they can take it anywhere they need it.
Partner with PrecisionHawk
We're committed to stewarding smarter, safer, and economic farming practices. Our agricultural experts will assist in evaluating when, where, and how to incorporate drone-based aerial intelligence into your operations. Our global network of drone operators is ready to execute flights on your behalf. And our engineers are continuously optimizing PrecisionAnalytics to better automate and accelerate your analysis.
"We get it - adopting new technology can be a bit daunting," said Kevin Lang, GM of Agriculture at PrecisionHawk. "That's why we developed a platform that allows our clients to access aerial intelligence in a simple, turnkey service."
Contact an Agricultural Solutions expert today, and download our full solution brief for more details on how you can use drone-based aerial intelligence in agricultural operations.